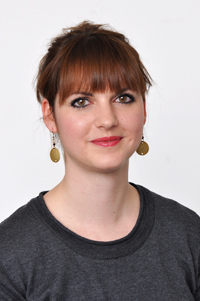 Maria-Theres
Schuler
, Dr. des.
Short bio
In her PhD project Disability and Logics of Distribution in a Ugandan Refugee Settlement Maria-Theres Schuler engaged with the special treatment accorded to refugees with disabilities by humanitarian organisations. She explored the logics that underpinned categories of entitlement and how they related to refugees' own understandings and expectations. The thesis contributes to a critical discussion of humanitarian and development aid and connects it with issues of personhood as they relate to the exchange of material goods and care.
Maria-Theres Schuler has a BA and MA degree in history, anthropology and political science from the University of Zurich, where she also worked as an assistant and adjunct instructor at the ISEK. For her MA thesis, she worked on epilepsy and sensitization programmes in Western Uganda. Between 2014 and 2017, Maria-Theres Schuler was a doctoral candidate in the SNSF project 'Disability and Technology in Uganda from Local and Global Perspectives'. After a research stay of two years in her fieldsite Kyangwali and at Makerere University in Kampala in Uganda, she was a visiting scholar at the University of Copenhagen until January 2018.
Research interest
anthropology of aid, medical anthropology, disability studies, anthropology of the body, humanitarianism
Publications
2018. Discomfort, Complaints, and Claims. Conducting Fieldwork with Refugees with Disabilities. Medicine Anthropology Theory, 29th of March, section 'Dissertating'
2018. 'Inclusive WASH' Contested Assumptions about Bodies and Personhood in a Ugandan Refugee Settlement. Platypus: The CASTAC Blog. 18th of September, category 'Disabling Technologies' (edited by Rebekah Cupitt).
Media